2015 RACE STARTS IN
Race date is Saturday September 12, 2015. Registration for the 2015 Imogene Pass Run will open on June 1st, 2015 at 6AM Mountain Daylight Time, MDT is UTC -6:00. Please mark your calendar and make a plan to register at this time, on this day. All registrations will be offered at this time, a one shot deal. All race details are now posted on the 2015 Race Information page. 2014 registration sold out in 58 minutes, 2015 will probably go as fast or faster.
Congratulations to our Champions!
Great performances by our overall winners Daniel Nally of Denver Colorado with a winning time of 2:25:42 and Nora Coenen of Telluride Colorado with a time of 2:41:21!
2014 Course Record Set
Senior Men/ 60-64 Heath Hibbard Ridgway CO 3:03:08
Heath takes down the record set by Ron Hendricks in 2012, 3:03:10 by only 2 seconds!! Heath now owns the Senior Men AND the Men 60-64 records!!!
Facebook
Click here to go to Facebook page.
2014 Volunteers of the Year
Our volunteers of the year award goes to Justin Chandler for the Telluride Side!
IPR Training Guide
Marc Witkes of Durango Motorless Transit has put together a guide to help with your race training! Check it out!
VOLUNTEERS NEEDED
It takes over 200 dedicated volunteers working in a variety of positions to make this race happen. Please visit the Volunteer Page for schedules and information on the available positions. We have been selling out of our volunteer spots the past few years so register early to get the position you desire. Thanks for Volunteering!
Race Proceeds Benefit Local Organizations
Each year the IPR supports local organizations including the Track Teams of Telluride, Ouray and Silverton, Ouray and Telluride Search and Rescue, Telluride Ski and Snowboard Team and the Montrose Amateur Radio Club.
Results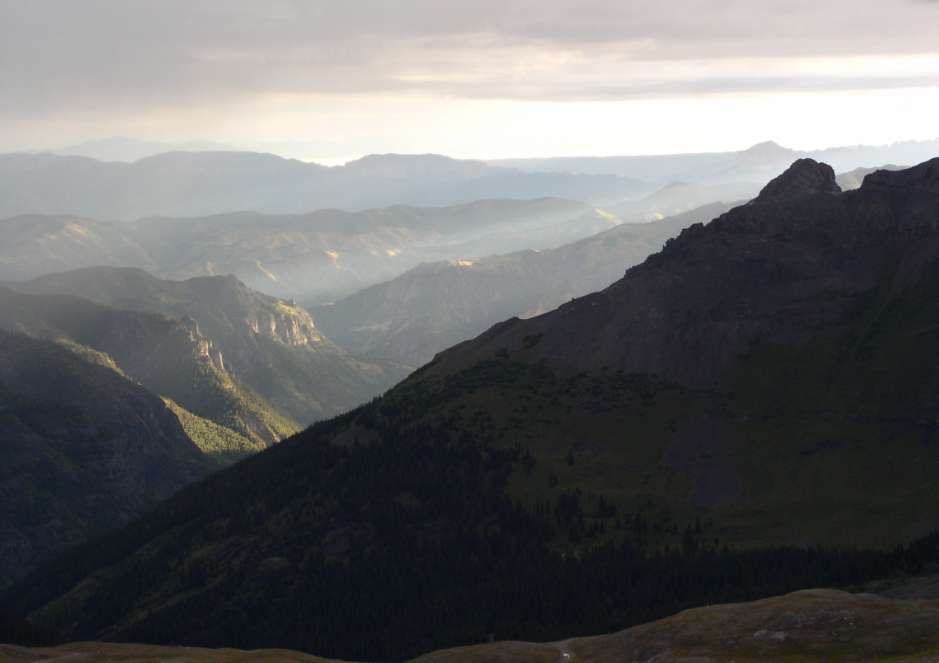 Search for results from ALL previous races back to 1992!
Thank You
To all the volunteers and Businesses that make this event happen. Special Thanks to our 10 year Volunteers whose tireless efforts have been with us for so long, we couldn't have done it without you! Thank you Ann Williams, Nancy Nixon, John Nixon, Shanna Syme, John Hopkins, Jack Pera and all the soon to be 10 year volunteers!

Contact Information
Electronic mail for best service

Race Director: John Jett
info14atIMOGENERUNdotCOM (spelled out to avoid spam)



Message

970.728.0251 (between 9AM and 6PM MDT only please)